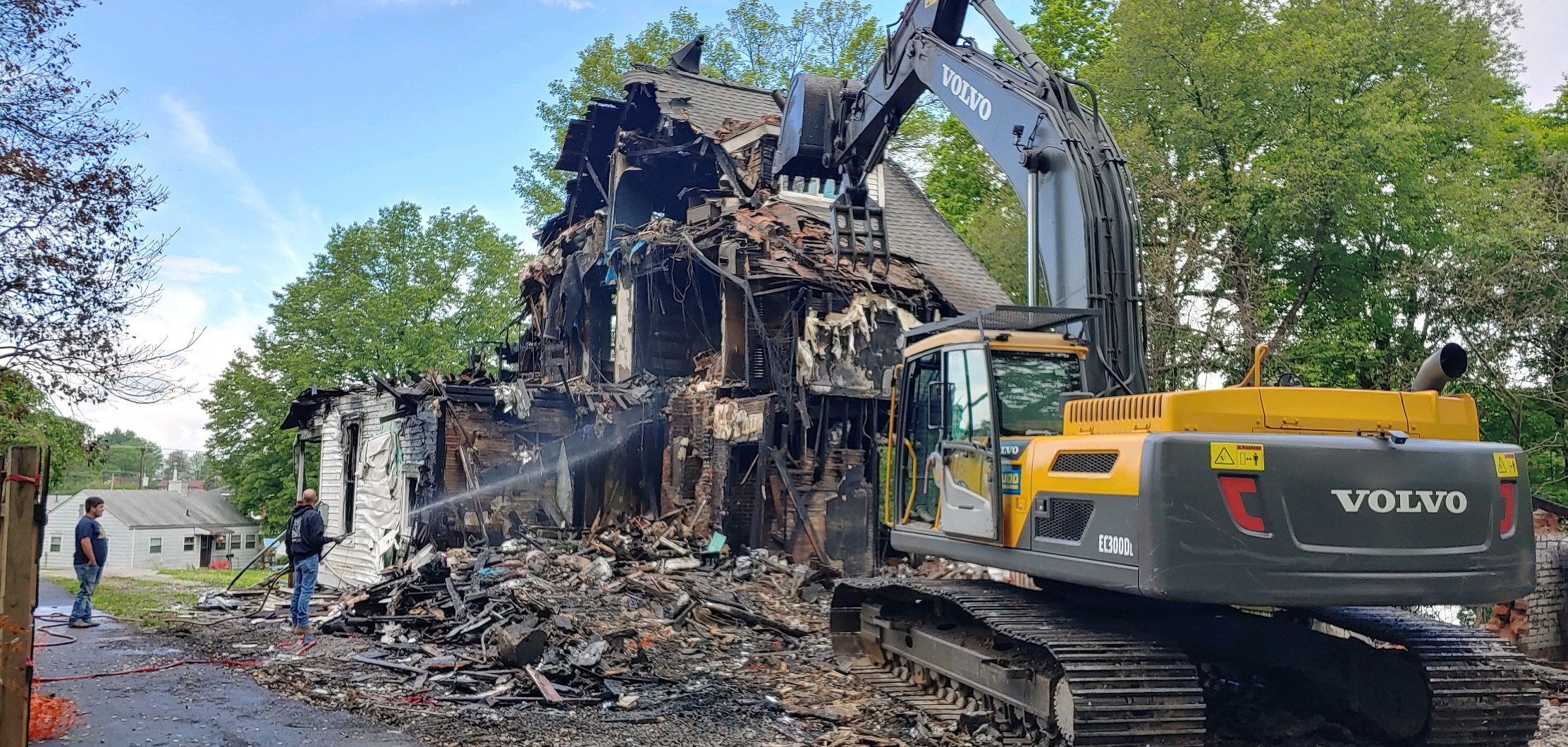 Demolition
We provide demolition services for all kinds of projects -- business and industrial or residential. We also provide demolition services to insurance companies following disasters such as fires and tornadoes. No job is too big or too small. Please note that we do complete demolition, not individual rooms or sections of a building.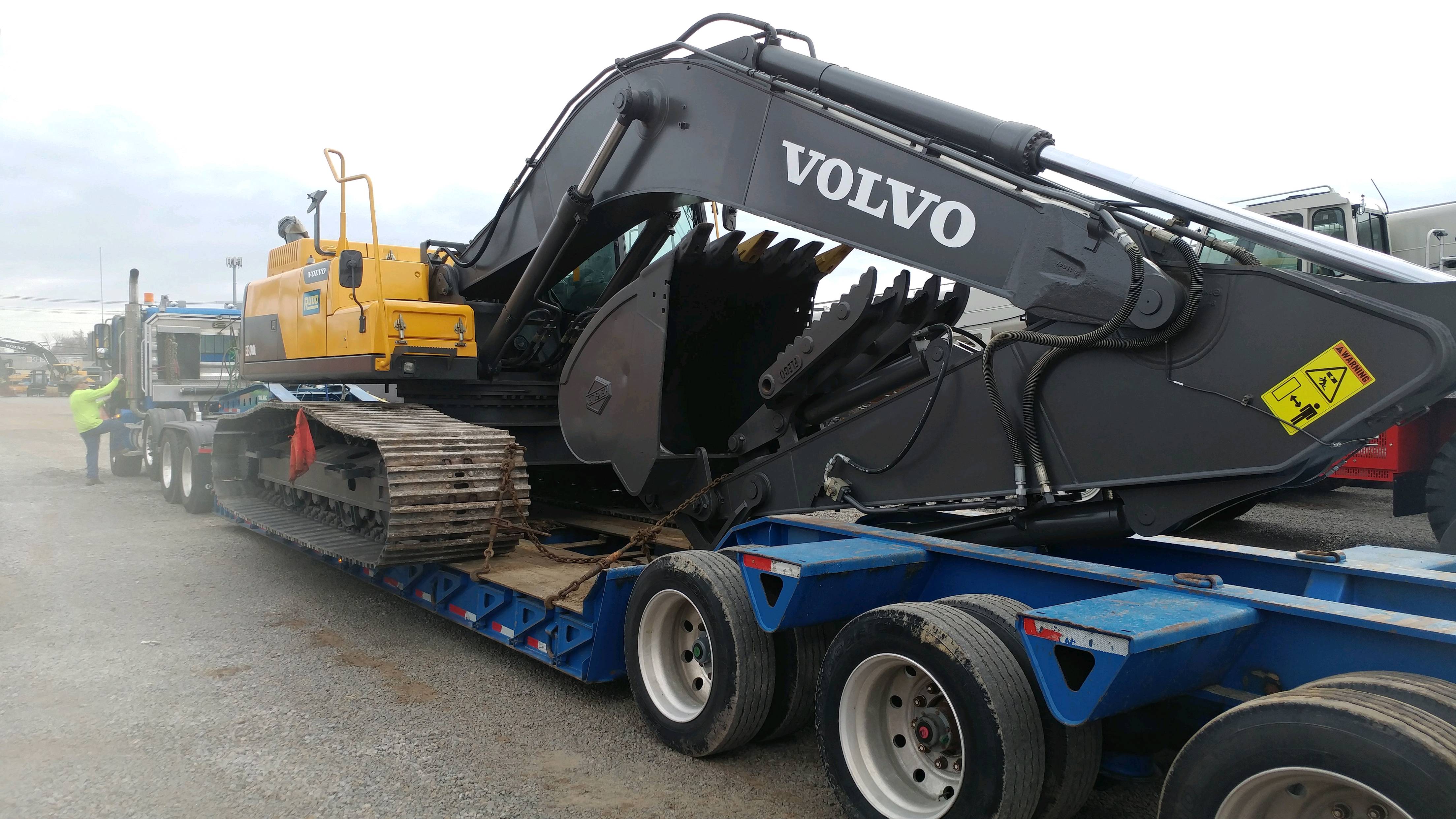 Excavation
We have extensive excavation equipment and can handle large or small excavation projects.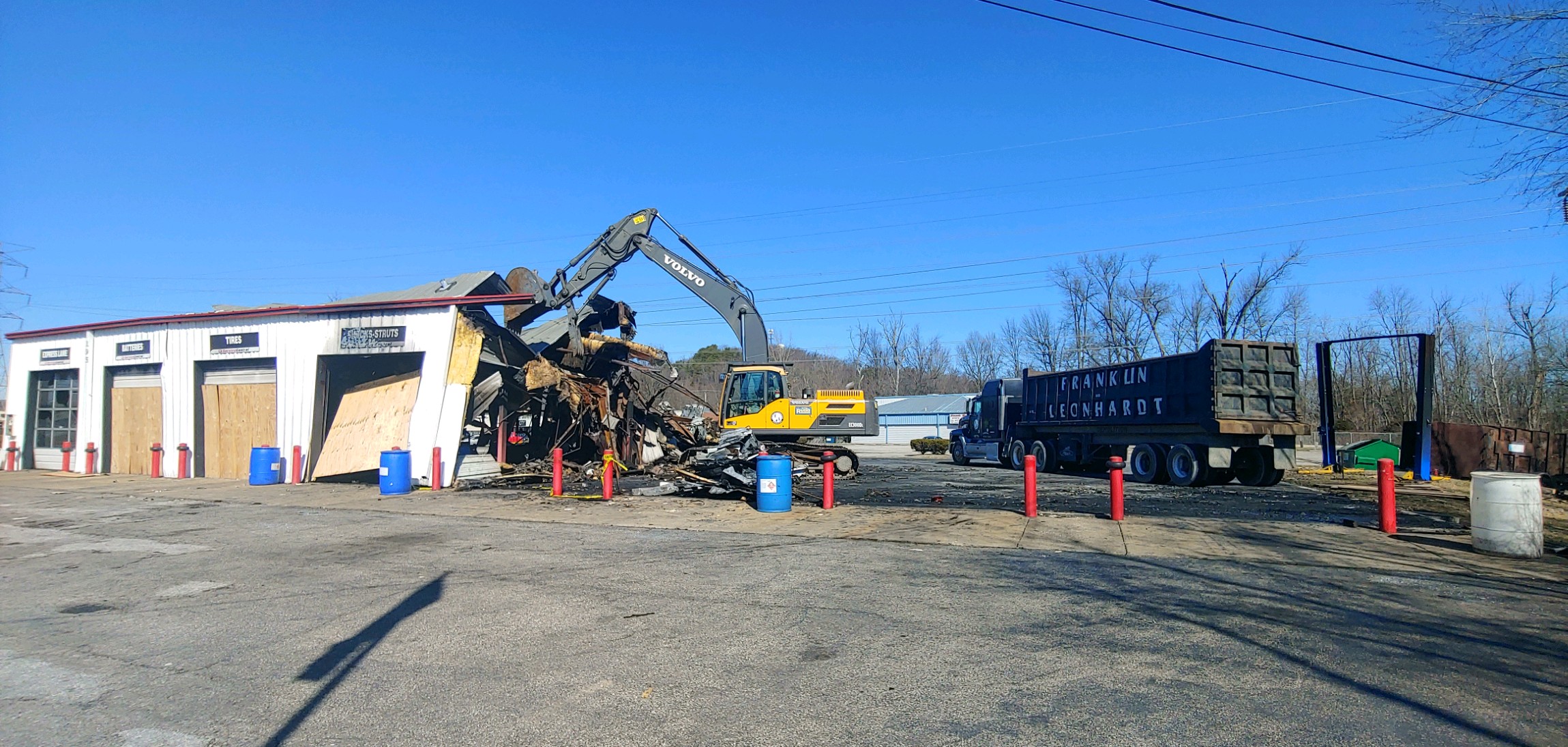 Wrecking
We provide wrecking services for all business, industrial or residential projects. We have removed warehouses, commercial plants, and residential homes.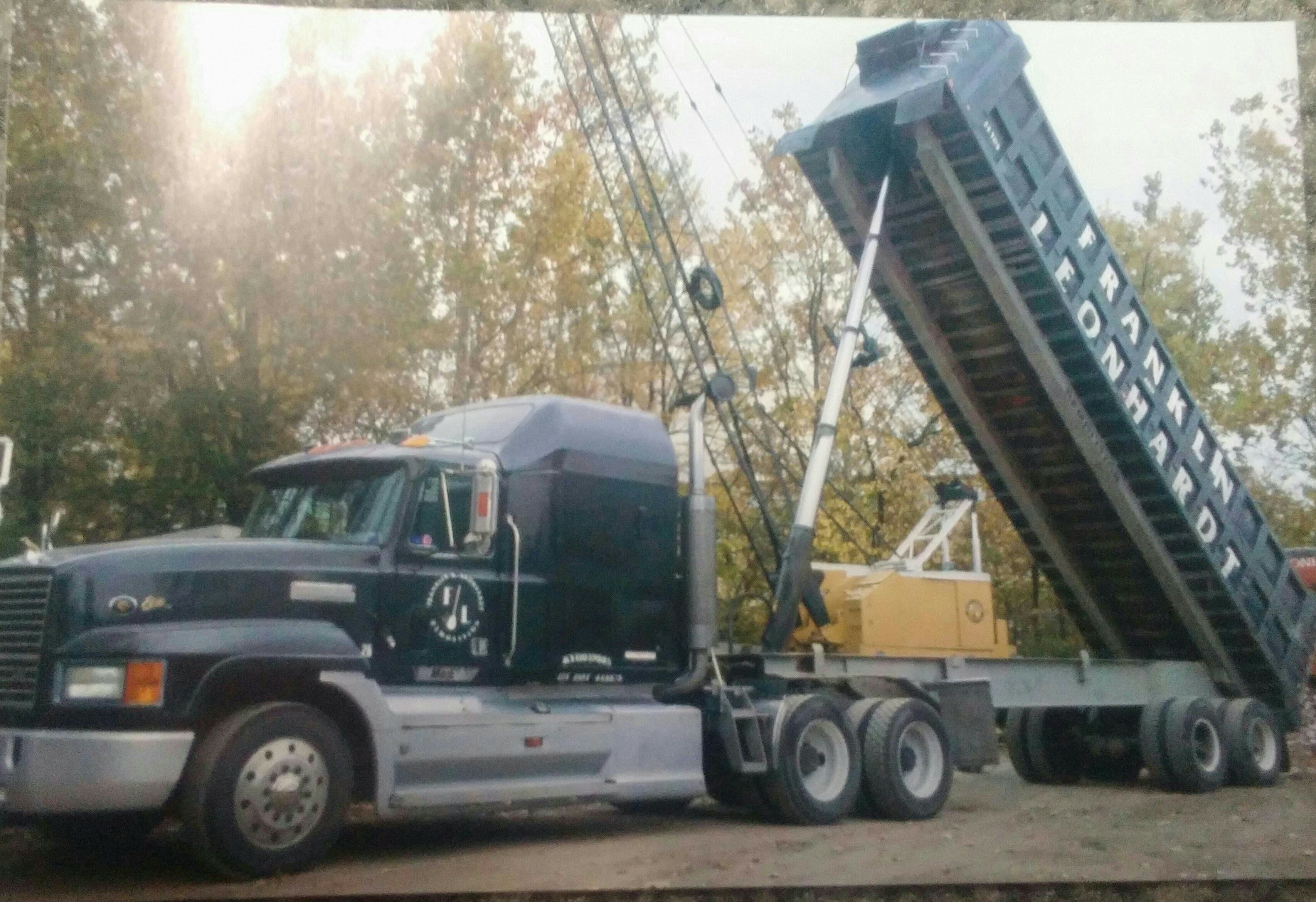 Dump Truck Service
Franklin & Leonhardt also provides a dump truck service utilizing 18-wheel MAC trucks. Call us when your project dictates the need for dump truck services.